Agua al Siete is a stand-up comedy piece, by Josep Perea. The popular trendy yell at the old meublés (brothels) work as the excuse to chain up comedy sketches with other musical ones. The madam of the brothel gossips about every single detail of her customers to the audience: A bull-fighter, a socialist MP, a butane deliver boy, etc. Twelve different characters go in and out the front door of this most peculiar brothel.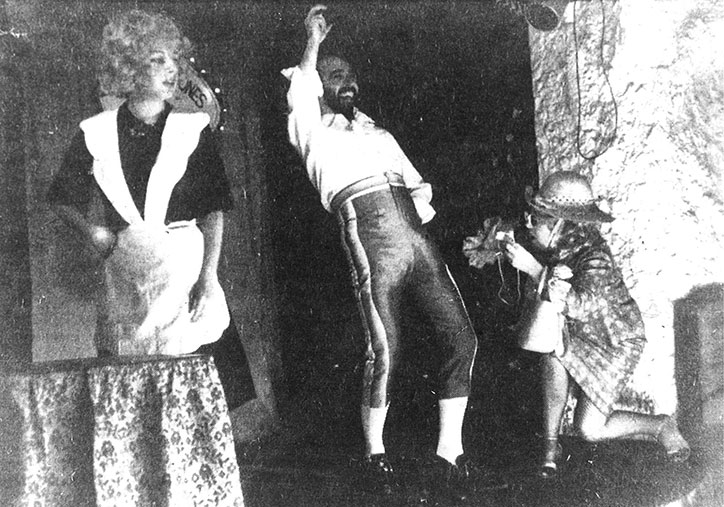 PREMIÈRE: Winter, 1982 at the Jazz Drac's Pub, Sitges.
PLACES WHERE IT HAS BEEN PERFORMED: Sitges.
PERIOD: Winter, 1982-1983
CAST:
Vicky Plana
Carme Montornés
Jordi Milán
Joan Ollé i Segura
DIRECTOR: Jordi Milán
We performed it all through the winter at a Pub in Sitges, a place that was not fit for a theatre show. We built the dressing room in the water and gas meter chamber, where yet only two of us could fit inside standing straight. Three of four actors had to change outfits and wigs continuously: one day, half way through the show, the lights of the dressing room went out. We could not see a thing. We were forced to dress up, brush up, and make up on complete blackness. Once on the stage and looking at each other, we couldn't conceal our giggling… "The boos" were anthological.