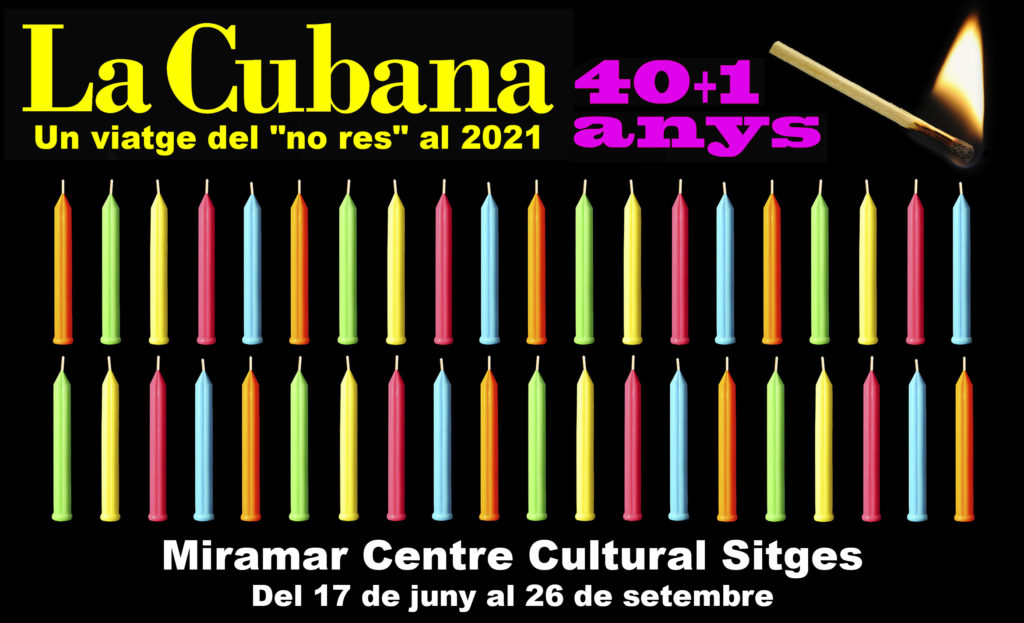 La Cubana 40+1: a journey from 'nothing' to 2021
This exhibition, which can be visited from June 17th to September 26th at the Miramar Cultural Center in Sitges, is a journey through the history of the company told through its things.
In La Cubana we are "kind of garbage collectors". We don't throw anything. We keep everything. Things of all times and of all kinds: sets,
…
Read more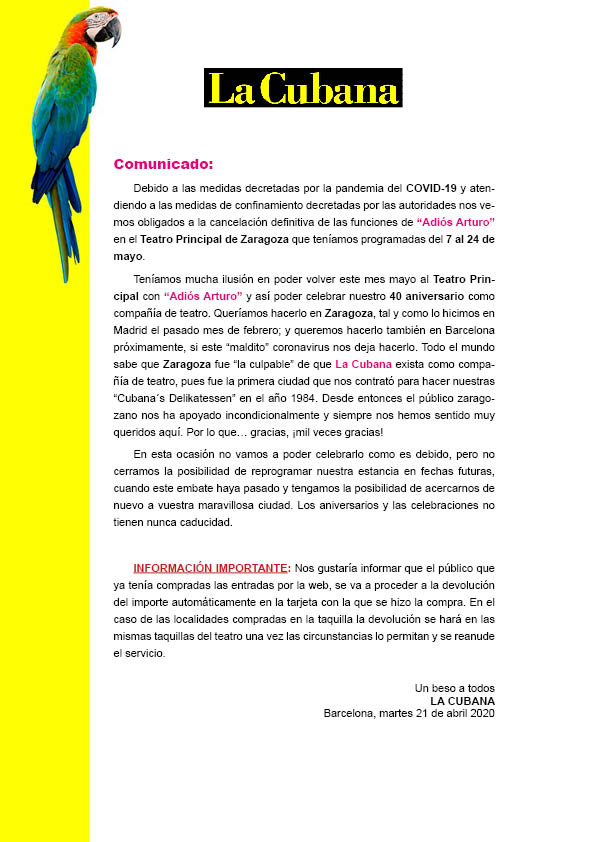 Comunicado cancelación Teatro Principal de Zaragoza
Debido a las medidas decretadas por la pandemia del COVID-19 y atendiendo a las medidas de confinamiento decretadas por las autoridades nos vemos obligados a la cancelación definitiva de las funciones de "Adiós Arturo" en el Teatro Principal de Zaragoza que teníamos programadas del 7 al 24 de mayo.
Teníamos mucha ilusión en poder volver este mes mayo al Teatro Principal con "Adiós Arturo" y así poder celebrar nuestro 40 aniversario como compañía de teatro.
…
Read more